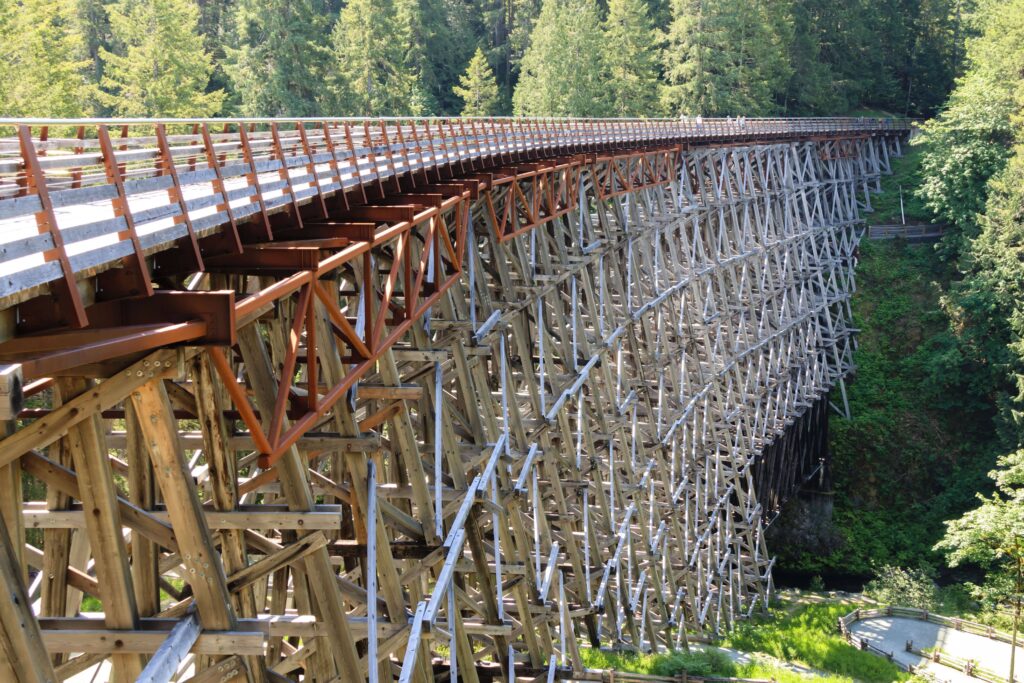 Who We Are
Your nonprofit exists to transform communities, we exist to help make that possible.
Trestle is a team of dedicated and passionate nonprofit consulting experts. We will provide your nonprofit organization access to financial, human resources and compliance specialists.
25+ years
of experience working with nonprofit organizations
100%
client retention and satisfaction from our quality performance and services
40 hours
per month is the average amount of executive director time saved to focus on their mission instead of administrative work
Our Principles

100% Mission Aligned
We care about what you do, which is why we provide support where it matters. We do the backend work so you can focus on your mission.

Quality Expertise
Our experts have more than 50+ years of experience working with nonprofits.

People Focused
Organizations like yours are not just clients, they're our partners. This means that we always have your best interests at heart.
Meet Our Specialists
Bryon Budensiek, CPA

President

Bryon is on a mission to make our communities better

Bryon has spent the last 10 years partnering with community organizations to increase their impact. Bryon has over 15 years of experience in nonprofit business management that includes roles in public accounting, finance and operations. He began his career with a large multinational engineering firm and has spent the last 10 years working with a multitude of nonprofit organizations, small businesses and start-ups. He is a graduate of Trinity Western University in Vancouver, Canada with a degree in business administration. Bryon is a licensed Certified Public Accountant (CPA).

Amber Gangestad, CPA

Director of Accounting

Amber loves numbers and forecasting

With over 5 years of experience in accounting, Amber is responsible for providing accurate and timely financial reports and information to Trestle's clients so that they can make informed decisions to achieve organizational objectives. She specializes in developing budgets and forecasts implementing accounting systems and procedures, grant financial compliance and maintaining the integrity of internal controls. Amber loves being able to leverage her love of numbers while helping nonprofit organizations succeed. She holds a bachelor's in accounting from the University of Wyoming, is a Certified Nonprofit Accounting Professional (CNAP), and is a Certified Public Accountant (CPA).

Wendee Herold, BA, MA, PHR

Director of Human Resources

Wendee is passionate about supporting people

Wendee brings 10 years of management and human resources experience supporting employees in their onboarding, professional growth and development. Her specialties including employee relations, talent acquisition and performance management. She has worked in various industries including the hospital, security and social services sectors. Wendee holds a bachelor's degree in sociology from the University of Minnesota Duluth and a master's in organizational management from Ashford University.

Vanesa Bullock, M.A.

Director Of Internal Programs

Vanesa is focused on the fine print

Vanesa has worked in the legal system for nearly 20 years. She's worked with at-risk youth in Colorado's juvenile justice system and as a paralegal and law office administration for a private law firm. She specializes in program management. juvenile justice reform, contract development, compliance , legal systems and subcontractor supervision to ensure that our clients and their partners are in compliance with the various contract and grants that they operate under. Vanesa holds a master's degree in criminal justice management and administration.

Melissa Daniels

Bookkeeper/Administrative Assistant

Melissa is dedicated to serving our clients

With more than 15 years of professional administrative experience, Melissa has a proven record of accomplishment in client communications and management support. She holds a bachelor's degree in Human Development and Family Studies from Colorado State University and is passionate about helping non-profit organizations succeed in serving their communities. Melissa's philosophy centers around what role she can play in supporting others- she is committed to excellence in service and providing a streamlined and intuitive approach to assistance.

Katie Romberg

Senior Client Accountant

Katie loves supporting impactful causes

Having over ten years of professional experience in public and private accounting, Katie's career has focused on serving local nonprofits and regional impact. She enjoys problem solving and bringing meaning to numbers and hopes that she can be a valuable resource for her clients as they work to make a positive impact within their community. Katie graduated from Colorado Chistian University with a double major in Business and Accounting and is a licensed Certified Public Accountant (CPA). She has received several accolades throughout her career and was recognized for her achievements in 2021 as a NoCo Forty Under 40 Honoree.

Jessica McIntosh

Accounting Specialist

Jessica is all about the details

Over the past two decades, Jessica has assumed various accounting roles. She has worked as an AP supervisor and in accounts payable, payroll and accounts receivable for various industries in California and Arizona and is also an experienced bookkeeper. In 2012, Jessica obtained her AA degree in Accounting and became Bill.com certified. In February of 2022, she earned her Quickbooks Online ProAdvisor Certification. Jessica has attended many trainings and educational seminars over the years that have included topics such as IRS taxation, sales/use tax training, generally accepted accounting practices and Sarbanes Oxley Compliance, to name a few.

Wondering about the name Trestle?
Trestle is an open cross-beamed framework to support an elevated structure, such as a bridge. Just as a trestle is a supporting foundation, Trestle's focus is to be the supporting foundation that will help move your nonprofit's mission forward.
Would you like to speak directly with one of Trestle's team members?
We care about what you do, which is why we provide support where it matters. Let us help you get set up, do things efficiently and make better informed decisions through our nonprofit consulting services.
Interested in joining our team of specialists?